Pharmacy & Chemist Room Dividers
PHARMACIES & CHEMISTS
---
As pharmacies evolve and expand their responsibilities, being able to utilise space for additional tasks such as immunisations is key.
Beyond Traditional Drug Dispensers
---
With the current trend towards a larger and more diversified service offering, far beyond that of the traditional product dispenser, pharmacies are facing an increasing need to adapt their current store space to accommodate and capitilise.

A number of pharmacies are now offering vaccination services, blood pressure tests and weight loss consultations as well as other personal health services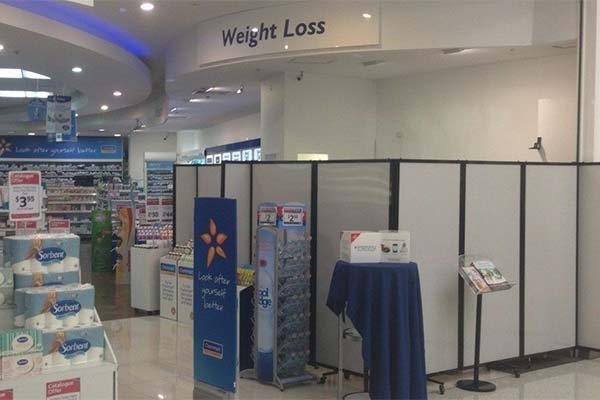 ---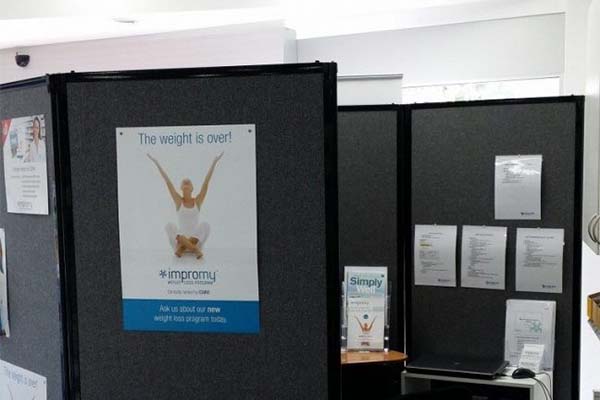 Space Adaptability
---
Many exiting pharmacy spaces require more flexible and adaptable spaces to address consultation privacy requirements without compromising critical floor space. Portable pharmacy partitions can serve more functions than simply segmenting a store. Rather, they can act as mobile or temporary consultation spaces.

Permanent fixed spaces often limit, rather than enhance, store layouts and do not necessarily match the requirements of providing adaptable spaces. Costly building works and unadaptable spaces can be avoided by considering cheaper and more effective portable pharmacy partitions.
---
Portable Pharmacy Partition Benefits
---
Sound absorbing materials are used on many of our pharmacy partitions thus creating excellent noise barriers, providing temporary privacy solutions as and when required.
A private consultation space can be created in a matter of seconds – for however long it's required – and can be packed away just as easily.
When the partitions are not in use, they can be folded away and wheeled or lifted back into the storage cupboard or corner of a room
A specialist range of engineered acoustic polycarbonate partitions are also available that are perfect for specialist hygiene environments. This range is highly durable and are 100% waterproof and easy to clean, making them an effective tool in the fight against the spread of infections.
Wide range of partition heights, lengths, colours and finishes available to suit any requirement.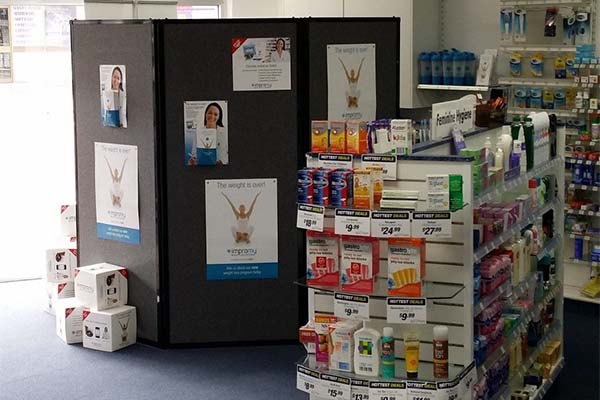 ---
Download our Free Whitepaper:
The Expanding Role of Pharmacies – Utilising Flexible Space Solutions
Pharmacies & Chemists Popular Products
---
Pharmacies & Chemists Related Articles and Case Studies
---