Health Protection Screens and Dividers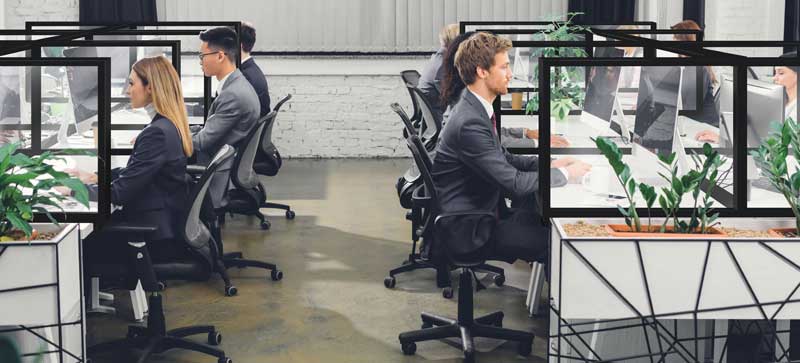 In response to current health safety concerns associated with the current crisis and the unprecedented demand for enhanced separation between individuals, we have developed a solution for businesses to help maintain social distance as they continue to serve their customers.
RELATED CASE STUDIES
Overview
Floor standing sneeze guard that helps ensure social distancing when close contact between sitting or standing people cannot be avoided.
Strong durable build with aluminium extrusion frames
100% clear panel.
Available with lockable wheels or feet to avoid tripping hazards.
Rental Terms and Conditions Overview
Monthly payments (usually tax deductible)
Cancel at anytime agreement with no minimum rental period
After 6 months, option to purchase or continue rent at heavily discounted rate
2 way shipping cost paid upfront with 1 way shipping credited back in case of triggering option to purchase after 6 months.
Description
Created to ensure social distancing when physical distancing is impossible to achieve, our floor standing sneeze guards help separate employees or customers that are sitting, standing or waiting closer to each other than they should be. They can be placed between seats, counters or to help protect people in corner desks from aisles.
The Single Panel Mobile Clear Divider is perfect for:
Hairdressers Beauty Salons Gyms Pharmacies Grocery Stores Hospitals / Clinics Hotels / Gaming Rooms