Economy Room Dividers

Economy Portable Room Divider Range
Want to create dynamic learning and working space, but have budget constraints? Portable Partitions's Economy Room Dividers offer top-quality benefits and features to help you organise your space efficiently and without breaking the bank. Opt from a wide array of partitions that have been designed to ensure the highest level of quality, flexibility, and safety. Portable Partitions carries strong expertise in creating solutions for any space dividing and design scenario and is here to help you with any custom requirements.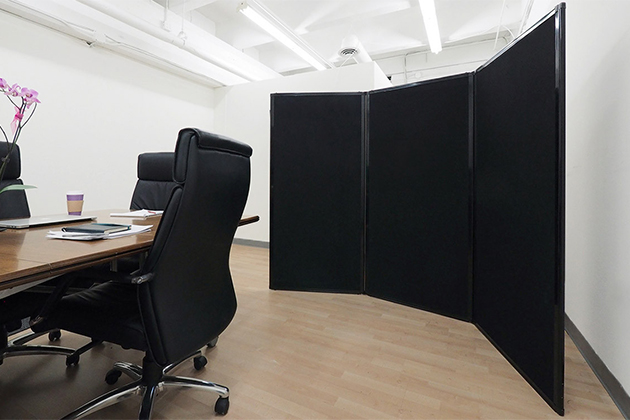 Slick Design At Affordable Prices
Any aesthetically pleasing design elevates a workspace to a higher level. Our line of economy room dividers are not only affordable, but they also provide similar benefits, and flexibility as our premium line. The key difference between both product lines is the material used. Portable Partitions's economy room dividers are soft panels, a canvas sheet around a steel frame, and have no acoustic properties. These are economical visual screens only and are typically used to cover temporary storage (such as hiding stored equipment in a pub or bins in a restaurant). Whether you want to create zig-zag, L-shaped, or straight-line partitions with our accordion systems, economy room dividers are one of our best solutions.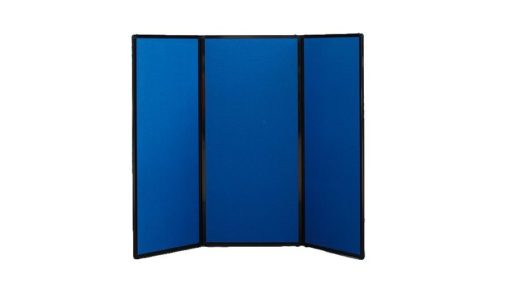 Affordable Room Dividers Vs. DIY Dividers
Workplaces and other learning environments need to be dynamic and where people can be at their best. However, one also has to be mindful of the budget, and full-blown renovation may not always be the best solution. While DIY dividers are creative, making them requires lots of resources and hefty time investment. Our safe, durable, and economic room dividers can transform and repurpose any space within minutes. Create breakout areas, quiet work corners or rejuvenate spaces with just one, affordable solution. 
Is An Economy Room Divider Suited For My Needs?
An economy room divider might be the best solution for your needs even if budget is not your primary concern. The versatility of our economy room dividers is unmatched. Use them to divide, reconfigure or redesign an existing office space, classroom or conference area. These are easy to clean, therefore, perfect for heavy-duty applications and settings. Our accordion systems allow zig-zag, L-shape, curved and straight-line configurations. Multiple dividers can also be linked to create continuous lengths. 
Style & Durability Of Room Dividers
There are a number of styles of room dividers that can help create the aesthetic space you desire and require. Most of our economy room dividers are accordion-style and made from 100%  heavy cotton canvas fabric. These can be customised in a multitude of colors and sizes. The flame retardant cotton fabric makes these partitions easy to clean, making them the perfect choice for rough and sturdy environments. 
RELATED CASE STUDIES