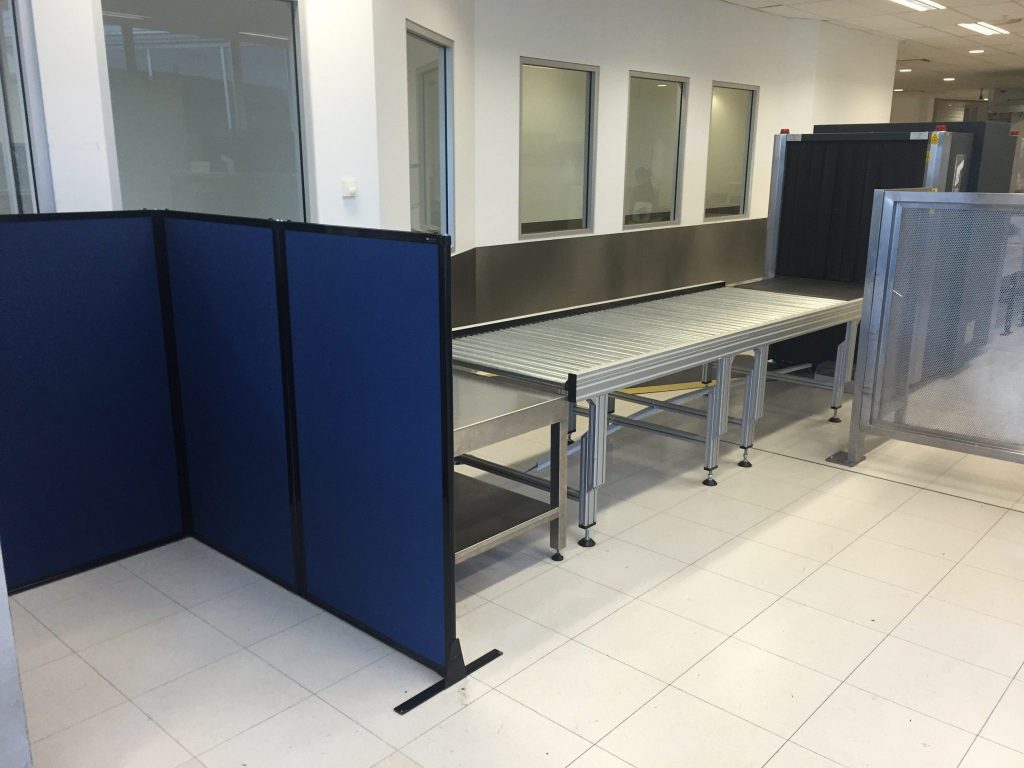 Creating baggage screening areas at Sydney Airport with Portable Partitions
Airports of all sizes require passengers to undergo security screening and have their luggage and hand baggage x-rayed. But since the onset of the September 11 terrorist attack in the US, airports worldwide have become more stringent with security that they find it a constant challenge to balance the need for security screening while maintaining a fast and efficient handling of baggage.
Baggage screening is typically being carried out in a number of separate screening locations throughout an airport. But since most airports were built before the need for heightened security, modifications for the screening process are slow to catch up. Airports have to consider the space constraints for screening processes, and to try to find better ways to take a more holistic view of the entire baggage handling process combining safety and enhanced security.
Sydney Airport, Australia's busiest airport, recently approached Portable Partitions Australia (PPA) to help them retrofit a baggage screening area with the use of customised portable partitions. They needed flexible and movable screens that are high enough to provide privacy, but also low enough to allow security staff to look over and maintain security sight lines.
PPA customised the height of Afford-A-Wall Folding Mobile Room Divider (Fabric) to resolve this case. This type of portable screens allow easy manipulation and infinite configurations including zig-zag, L-shape, curved, and straight line.
See how Sydney Airport used the customised height of Afford-A-Wall Folding Mobile Room Divider (Fabric) in the photo below. The portable screens created a  separate small area dedicated for baggage screening that would assist them on queuing and smooth flow of baggage and people traffic.