When real estate is at a premium, homeowners, office managers, and apartment dwellers are forced to make do with less. If you're living or working in a small area or wide-open floor plan, a room divider can be a great way to maximize space, prioritize privacy, and add a little creativity to any room.
Choosing the right room divider, however, can be a challenge, especially for those overwhelmed by the sheer variety available. With the selection available from Portable Partitions and other top Australian retailers, finding the right room divider is now easier than ever.
Hanging Room Dividers
When the floor won't do, hanging room dividers from the ceiling can be a great way to achieve similar results at a lower price point. Hanging room dividers come in many varieties, including decorative and functional opportunities. Often fabric or other light materials rather than the heavier forms standard dividers take, this alternative is generally best for both style and privacy.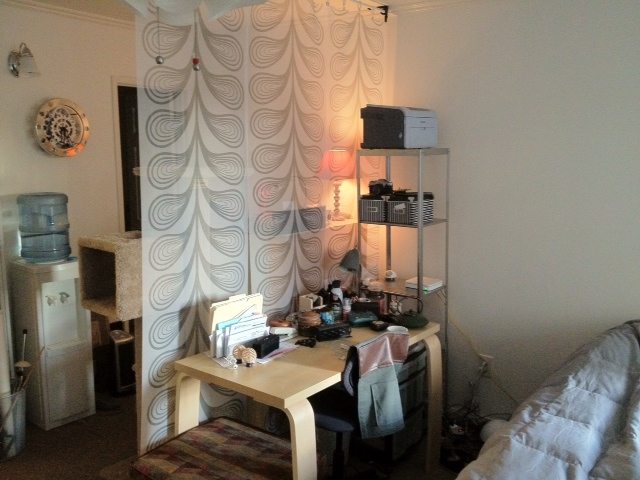 As an option more commonly found within the home rather than in commercial spaces, panel curtains from IKEA create a compelling opportunity. Available in neutral colors, patterns, and an extensive range of lengths, shapes, and widths, there's an ideal fit for every aesthetic.
WHERE TO BUY
IKEA
Ebay
Zoxoro
Cheap Room Dividers
Who says room dividers have to be a significant investment? Cheap room dividers come in many forms, giving you an affordable way to divide a space, add color and style, or create necessary privacy.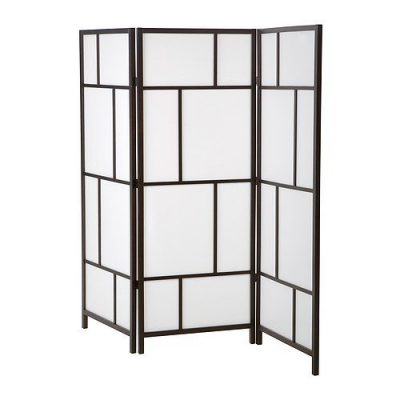 In general, lighter, less permanent options tend to be the cheapest to purchase and install. Moveable options tend to be extremely expensive, but many standalone dividers can provide the potential to divide your property without breaking the bank. Portable Partitions offers an extensive collection of economy dividers, while budget brands like IKEA can provide style at reasonable prices. If you are willing to be a bit more flexible on style, you might even pick up a bargain on second-hand room dividers on classifieds websites.
WHERE TO BUY
IKEA
Gumtree
Home Storage & Living
The Screen Shop
DIY Room Dividers
When none of the commercially available room dividers meet your fancy, it may be time to do it yourself. Easy to build with standard materials, like wood, paint, nails, and fabric, you can easily create your own divider without compromising on aesthetic features or price.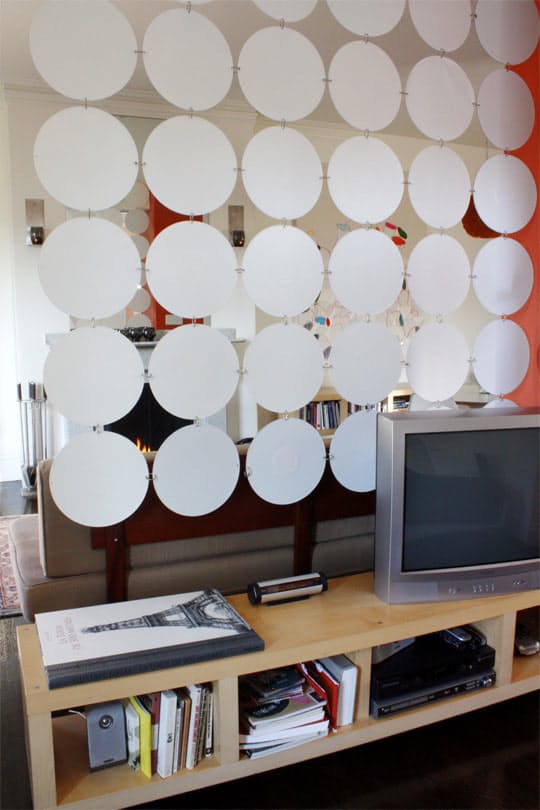 The web is full of instructions for DIY alternatives, from hinged options to privacy screens. Even novice carpenters can assemble something stunning, whether you need a bamboo wall to keep prying eyes away from your backyard or something a little sturdier to break up a living room or bedroom.
Check out this great video from Nuts and Bolts DIY
Acoustic Mobile Partitions and Expanding Mobile Walls
Folding and flexible, acoustic mobile partitions and expanding mobile walls from Portable Partitions can transform virtually any space. Available in straight and 360-degree models, the right divider can split up a room while shielding divided spaces from excessive noise.
While standard gray and blue options are available, creating a simple, classic statement in office spaces and other commercial areas, colored and more creative variations can add a little flair to an otherwise uninteresting room. Boasting an even split between function and fashion, an expanding mobile wall can be the practical solution your property deserves.
WHERE TO BUY
Portable Partitions
Acoustic Privacy Screens
Smaller, more affordable, and easier to manage than a large acoustic mobile partition, acoustic privacy screens are highly effective at suppressing noise while offering an elegant and temporary solution to room division. With both flexible Verispanel and folding options, there's a right fit for any space.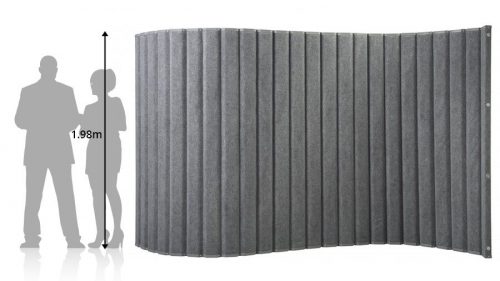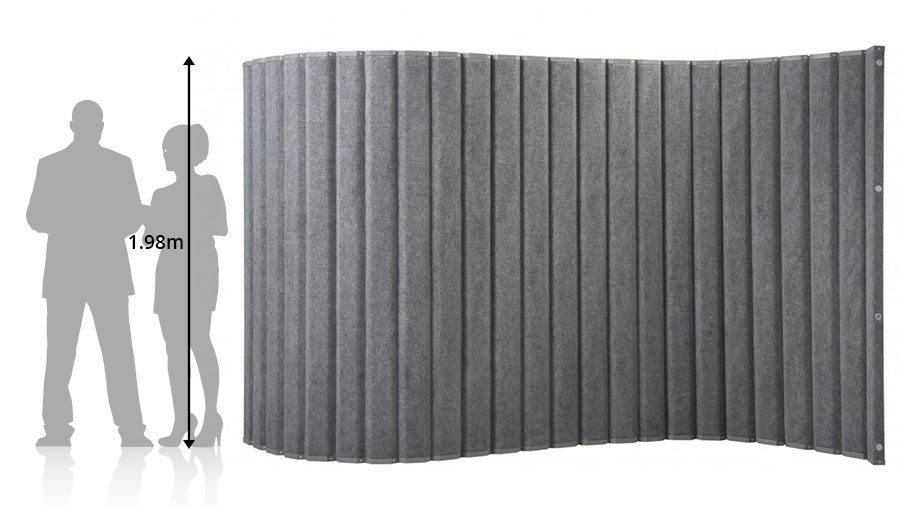 Whether you're envisioning something sleek and stylish or functional and utilitarian, Portable Partitions has an extensive inventory. Choose between materials like fabric or polycarbonate, heights ranging from 1.83 meters to 2.21 meters, and colors including blue, red, gray, and white to add the definition you're looking for.
WHERE TO BUY
Portable Partitions
Moveable Walls
More expensive to install and operate than traditional room dividers, moveable walls are an investment in your property than can look great and offer fantastic potential. Able to expand and collapse on an as-needed basis, moveable walls can create a truly flexible and multi-purpose space.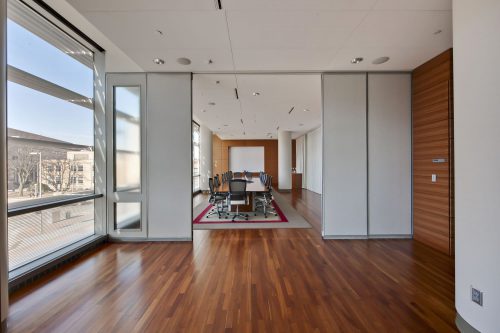 Operable walls come in many varieties, ranging from sliding glass varieties to accordion doors and more. Due to the permanence of installation, moveable walls can be customised in a way other alternatives can't. Ideal for hotels, ballrooms, schools, office spaces, and more, this alternative opens up a world of possibilities.
WHERE TO BUY
Hufcor
Lotus Doors
DORMA Australia
Sliding Room Dividers
Sometimes, a room divider isn't necessary all of the time. When you need a temporary solution that can still add style or color to a space, a sliding room divider can create a stunning statement in your home. While this option is generally more expensive due to the installation demands, it's still possible to enhance virtually any room with a sliding wall.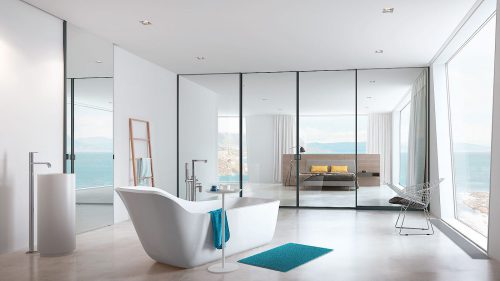 Sliding room dividers can also be used as a stand-in for a standard door, providing a way to divide a space while limiting disturbances. Raumplus room solutions is an expert in this industry, showcasing chic designs and custom installations.
WHERE TO BUY
Raumplus room solutions
Portable Partitions
Bookshelf Room Dividers
In general, most room dividers are effective at dividing space but serve no other purpose. When your small home requires something a little extra, a bookshelf room divider can provide a perfect marriage between form and function. Giving you a storage option that also splits up space, a bookshelf room divider can do a lot for residential rooms.
Bookshelf and storage room dividers are available in many different forms. Dividers can be true bookshelves or more stylish and sculptural. IKEA's Kallax shelving unit is particularly good at breaking up a space, offering superior storage in a large-scale model.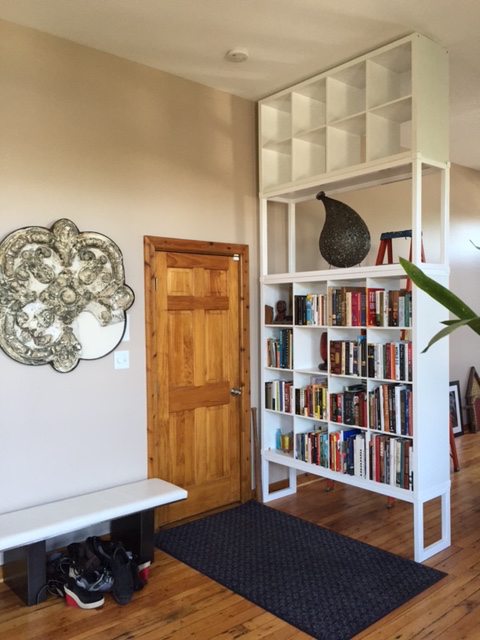 WHERE TO BUY
IKEA
Equator Homewares
Japanese Room Divider
When elegance and style are on your list of must-haves, a Japanese room divider can be the cultural element your home needs to shine. Also known as Shoji screens, these decorative room dividers are ideal for adding beautiful accents and creative touches to any space.
These dividers are often printed with traditional patterns or constructed using bamboo and frosted glass.
Shoji screens are also easily customizable to your space, providing a gorgeous way to separate space and dress up your property.
WHERE TO BUY
Shoji Screens & Doors
Equator Homewares
Decorative Room Dividers and Screens
Room dividers are most frequently functional, but decorative varieties are very common, especially for those who favor fashion over simple utility. Most traditional and economy room dividers aren't especially stylish, although Portable Partitions does offer privacy screens that can add sleek modern style to your home or business.
In general, curtains and other decor-specific variations are the most decorative, providing a way to showcase color and style while still dividing a space. For example, panel curtains come in many sizes, styles, and colours, giving you a way to both decorate and divide. In addition, sculptural, art-inspired room dividers can showcase your artistic sensibilities while still serving a purpose.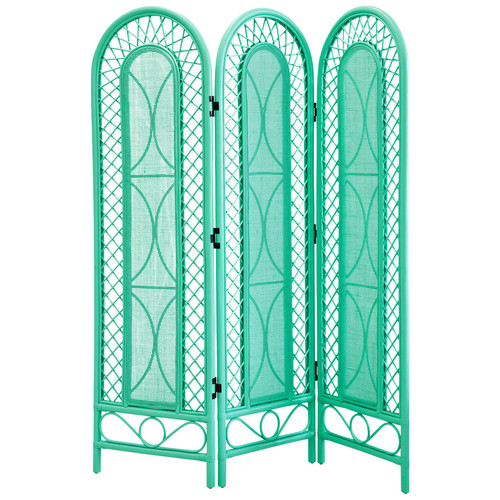 WHERE TO BUY
House of Home
Temple & Webster
Modern Room Dividers
If your property demands a sleek, sophisticated way to break up a space, modern room dividers may be the best fit for what you have in mind. Modern designs are often minimalistic and simplistic, offering a stark, clean, and state of the art opportunity to embellish your home.
While modern interpretations vary from one designer to another, many options include frosted glass and mirrors.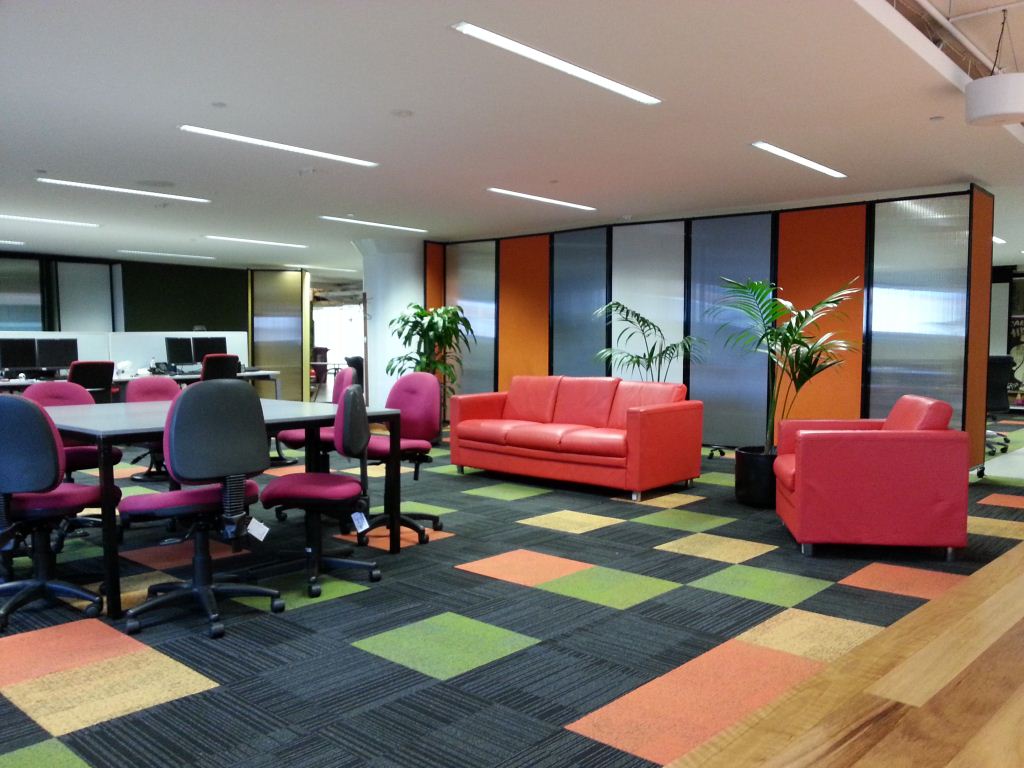 WHERE TO BUY
Interiors Online
Portable Partitions
Wooden Room Dividers
Classic and attractive, wooden room dividers can be a perfect fit for any space. In general, wood is an affordable material that can be incorporated with any design or style, making it easy to find a fit for your existing decor. Shoji screens, as highlighted above, make for very effective wooden room dividers, as do bookcases and shelving units.
With the options available in wood, including different colours, stains, and painting possibilities, wooden room dividers can be effective in both residential and commercial applications.
WHERE TO BUY
INTERIORS ONLINE
VIDA XL
With so many options, it's easy to pick a room divider that splits up your space and still looks great. From large scale commercial models to simple, elegant screens, the right divider is well within your reach.